CaseFacts TV
TM
Moneyball For Law
TM
Every commentator has an opinion. It's time for facts, CaseFacts, powered by Premonition, the World's largest litigation database. Premonition is an Artificial Intelligence system that mines Big Data to find which Lawyers usually win before which Judges.
It's a very, very unfair advantage in Litigation.
Law is an insider's game.
Subscribe now, because, if you're not inside, you're outside.
Know before it's news.
Justice Isn't Blind
The relationship between a lawyer and the Judge accounts for 30.7% of case outcome. The same case can have a 20% to 60% chance of success depending on the Judge selected. Premonition tracks these insider relationships. Watch CaseFacts for X-Ray vision into the court room.
Know Before It's News
Why watch TV commentators guessing about cases they know little about? Why not get the facts? Know who the insiders are in each court. Know how likely a motion is to succeed. Know if a case type usually succeeds, or a Judge if often over ruled on appeal. Know.
Lawyer Win Rates
Not all lawyers are the same. Some are quite simply better than others. All Judges have their favorite attorneys, some quite simply never lose in front of them. CaseFacts uses the Premonition Artificial Intelligence system to find out who the winners are and gives you an insider's view of the courtroom.
Law's Hottest Cases
From celebrity spats to The Supreme Court, CaseFacts has you covered. We take a look at the relationships between the lawyers and the Judge. Who's got the inside edge? Which motions are likely to succeed? And we do it by the numbers. No more talking heads taking a guess and arguing about it. Find out the facts. Know what's likely to happen before the Judge swings their gavel. Track the big cases motion by motion. Once you see a case from the inside, you'll never want to be an outsider again.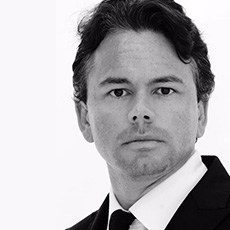 Toby Unwin
Toby pioneered lawyer "win rates" and co-founded Premonition, the World's largest litigation database. He began his career in recruitment, eventually founding NetSearch. The online headhunting firm received 4 offers in the first 27 days, valuing it at $160M. Toby Unwin was inaugurated as The Republic of Austria's Honorary Consul in Orlando, Austria's youngest Consul of all time. He is the bestselling author of several books, 11 patents and a video series teaching commercial property investment, owning developments throughout Florida. He sits on numerous boards such as Maximum Life Medical Research Foundation and the Central Florida Ballet. National Rowing Championship Gold Medallist and an accomplished pilot, he holds a World airspeed record. He speaks five languages and studied International Commercial Law at Kings College London.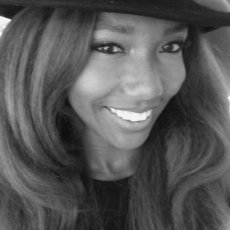 Lavonne Idlette
LaVonne career has been based around business and legal consulting for start-ups. Specializing in strategy for branding and scale. Holding an Bachelors in Finance, an MBA with marketing concentration and Juris Doctorate degree she gives a multifaceted approach to how she analyzes business operation and efficacy. She is also the fastest lawyer in the world (Olympic 100m hurdler, 5x World Championship Semi Finalist, National Record Holder).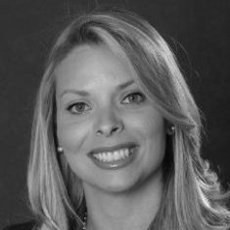 Leslie V. Marenco is a partner who focuses her practice in the areas of Asset Protection, Estate Planning, and Corporate Transactions. Leslie is an attorney dedicated to helping both domestic and foreign families and businesses make the very best legal decisions throughout their life. She develops lifelong relationships with her clients, serving as a trusted advisor to them and to their families. Leslie expertly guides her clients as they preserve and protect their assets and legacies, including their intellectual, spiritual, and human assets.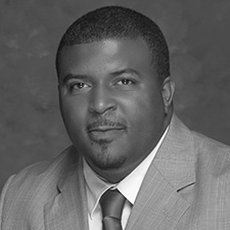 Tony Miller
Anthony Miller was the former Electronic Resource and Reference Librarian and I.T. Director, at FAMU Law School. Recognizing the power of Big Data and Artificial Intelligence applied to Law, he left to become Chief Data Officer at Premonition. In addition to his traditional legal research background, he is a specialist in e-Discovery, and Digital Forensics.
Legal Analytics Have Been Profiled By